Stem Cell Therapy, Sequentially Programmed Magnetic Field (SPMF) Therapy Hold Potential in Treating Knee Pain in India
Arthritis and other joint and knee-related cases are unremittingly increasing both in India as well as internationally. Close to 14% of the Indian population is afflicted with some of the other form of arthritis. Nevertheless, here is a novel non-interventional technology that has glimmered hope amongst patients for managing their knee pain. The recent technique- Sequentially Programmed Magnetic Field (SPMF) Therapy, also known as Quantum Magnetic Resonance Therapy is being practised in Indian hospitals. It is a safe technique devoid of any radiations and offers minimally invasive treatment. Patients are made to undergo this therapy one hour every day for near about three weeks, after which patients' state is assessed and then it is evaluated if the patient needs further treatment. SPMF is administered via 'AKTIS SOMA', it is a device which is controlled by a computer console that uses automated magnetic fields.
India has one of the finest healthcare systems in the world with its highly proficient team of Orthopaedic Surgeons. The Orthopaedic Department, Delhi has set itself apart by indulging in path-breaking research and designing innovative procedures for their patients. Patients from all over the world prefer undergoing knee pain treatment in India.
Best Hospital for Knee PainTreatment
Medanta The Medicity, Delhi NCR- Medanta's Bone and Joint division is the second busiest medical destination in the world for knee-related ailments. It boasts of veterans, who believe in delivering multi-modal and integrated healthcare services to the patients with minimally invasive procedures at an economical cost.
Fortis Memorial Research Institute(FMRI), Delhi NCR- Fortis Memorial Research Institute(FMRI), Delhi NCR, offers an absolute gold standard of medical care both for adult and paediatric. The doctors here, whose specialisation lies in knee and joint replacement, shoulder surgeries, hand & wrist surgeries, foot and ankle surgeries, arthroplasties, hip replacement and arthroscopies, have performed ground-breaking surgeries.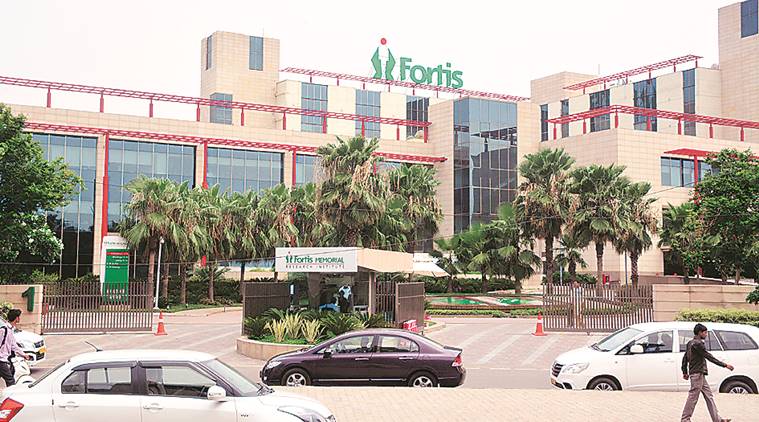 Artemis Hospital, Delhi NCR- Associated with the proficient doctors in India, Artemis offers Joint Pain Management, targeting all kinds of joint pains, knee pain, knee related ailments and arthritis. The ICU beds in Artemis are properly sterilised, and the doctors here dispense meticulous caregiving to patients.
BLK Super Speciality Hospital, New Delhi- The super speciality has carved a niche for itself for having performed knee replacement surgeries with minimally invasive procedures.
Max Super Specialty Hospital, Saket- The hospital delivers a spectrum of upgraded procedures to the patients with state-of-the-art infrastructure and fully air-conditioned rooms which are immensely sterilised.
Global Health City, Chennai- The Global Health city has garnered recognition by achieving the objective of bringing to India the premium quality of medical care coupled with clinical research, trials and training. Global Hospital boasts of internationally renowned surgeons who have engaged in extensive research.
Best Knee Replacement Surgeons in Delhi
Dr Ashok Rajgopal (Fortis Memorial Research Institute, Delhi NCR- Dr Ashok Rajgopal has near about 15,000 Arthroscopic and more than 50,000 Total Knee Arthroplasty surgeries to his credit. If you're looking out for the most experienced in the field of knee and joint surgery, he is the one.
Dr. SKS Marya, (Medanta The Medicity, Delhi NCR)- Dr. Marya has performed close to 15,000 Joint Replacements Surgeries. He was conferred with AO Trauma Fellowship award in Switzerland and Fellowship of the Royal College of Surgeons award in England. It has been 35 years that he is associated with orthopaedics and his work is globally recognised.
Dr. Pradeep Sharma (BLK Super Speciality Hospital, New Delhi)- Dr. Pradeep is the director of BLK Orthopaedics, Joint Reconstruction & Spine Surgery Department. Having been in this field for 35 years, his work in Joint Replacement & Joint Reconstruction Surgery speaks volumes.
Dr. IPS Oberoi (Artemis Hospital, Delhi NCR)- Dr. Oberoi has 7000 joint replacement surgeries to his credit, and he is globally acclaimed for knee replacement, hip replacement and arthroscopic surgery. He specialises in arthroscopic, and joint replacement surgeries and the success rates of the surgeries he performs is 97%.
Dr. Ramneek Mahajan (Max Hospital, Saket)- Dr. Ramneek chairs the Orthopaedics and leads the Unit 2 at Saket City Hospital. He has done over 2500 Joint Replacements and more than 10000 other Orthopaedic & Spine surgeries.
Cost of Knee Pain Treatment in India
There are various approaches to manage Knee pain in India. The most promising technique is exercising to strengthen the knee so that the pain alleviates. Knee surgery involving knee replacements and knee arthroscopy becomes inevitable when the case worsens. However, thanks to science for upgrading the healthcare system. Stem cell treatment for knee ailments and arthritis has shown potential in curbing knee pain. In this procedure, one's stem cells are used.
Centres for Stem Cell Therapy in Delhi
Nutech Medical
Stem Cell Care India
Stem Cell Cure India
Global StemGenn Therapy
Conventional treatment for patients afflicted with knee ailments include arthroscopic knee surgery for repairing ligament tears, or even undergoing total knee joint replacement but this modern knee stem cell therapy or platelet-rich plasma treatment offers hope for tackling knee meniscus injury, building shredded cartilage, ACL or MCL ligaments, or chronic knee pain management due to a past injury or arthritis. The total cost of undergoing stem cell therapy for knee pain management is USD 4000, which is deemed to cost-effective when compared to other countries. If one opts for the traditional method which involves knee replacement surgery, then the cost of undergoing a Unilateral Knee Replacement is USD 4500 with a minimum five days of hospital admittance, and the cost of Bilateral Knee Replacement is USD 7500 with near about seven days of hospital admittance.
Hospitals in India are on the verge of breaking the ground via introducing minimally invasive procedures at an economical cost. The striking aspect about these hospitals is that the success rate of Knee Replacement surgeries performed in India is 95%, and the rate of Post-Operative Complications stands at 2%.