Saudi Arabian Family Undergoes dental treatment in India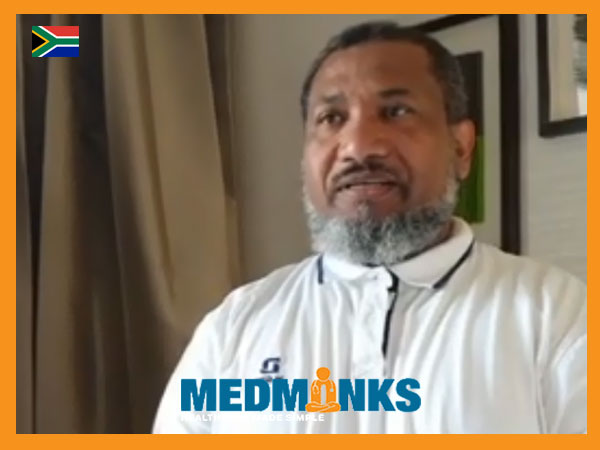 Patient- Saudi Arabian Family
Treatment- Dental Treatments
Doctor- Dr Aman Ahuja
Hospital- Cosmodent India, Delhi
The Aljayzani family from Saudi Arabia came to India for their different dental treatments. They were facing dental problems for a long time now, and their pockets were not open to the options available to them in their nation, Saudi Arabia. Health and hygiene are considered as the most desirable ornament for a person. It helps a person to live his life in peace and enjoy the fortunes he has earned. As soon as one escapes the realms sound health, it gets very hard for him to carry out his normal routines.
The similar condition was faced by the Aljayzani family who had many dental issues before they decided to explore other options. The family went through the internet and came across Medmonks. The family got in touch with the experienced multilingual team of Medmonks and sought help from Asmae who dealt with them in the language they preferred- Arabic. Asmae helped them throughout, while she coordinated with them for the doctor they preferred, according to their monetary concerns, along with their travel and stay.
They stayed in India for 15 days, and all the members of the family went for different treatments. Ibrahim went for moral treatment- capping and filling; Intessar went for implants and capping; Raseel went for a cavities' treatment and light filling; Shadan also went for cavities light filling; Merav went for a cleaning, capping, filling, front teeth gapping and filling.
Medmonks linked them to Cosmodent India, Delhi and Dr Aman Ahuja from the same hospital performed their treatments. The entire set of treatments, the travel and stay were cheaper in monetary value as compared to the treatments' cost in Saudi Arabia and didn't exceed their budgets even a little bit.
They gave very positive feedback for the doctor and the hospital. Not only this but they also showed high regard for the help delivered to them by Asmae who was in their touch from the very beginning to the end. Along with that, they praised the work and service of Medmonks.
"We thank Asmae very much for her constant help and support."

"Dr Aman is a very patient and wise doctor. He helped us all with our dental problems."

"Medmonks is a great company; they were very generous and made us feel at home so far away from our home country."
The Aljayzani family went back home after their stay of 15 days and with no complaints whatsoever. They waved goodbye to our country with wide and healthy smiles. Medmonks made sure that they reached their home safely and with optimum dental health.
Leave a Comment