How to Get Medical Visa for India
India is among the most preferred destinations for medical tourism. Every year millions of patients from across the globe travel to India for medical treatment. Role of Indian healthcare professionals in contributing to global healthcare scenario has been active since World War 2. Promising quality of healthcare facilities and cost-effectiveness are the two factors that absorb the attention of the patients, to choose India for best care during and after the surgery. Medical visa is the document which gives a green flag to the patient to get to India and avail medical benefits. This article will guide you through various things that need to know about the medical visa.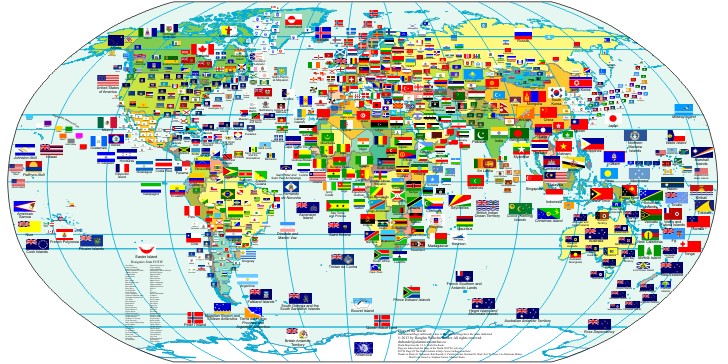 Image Source: www.wpmap.org
Medical Visa for India
The requirement of the valid passport and visa is mandatory for the people travelling to India seeking medical facilities. Medical Visa is allotted to candidates who are planning to opt for reputed or recognised hospitals in India. Maximum two attendants (blood relatives) are allowed to accompany the applicant under separate Medical Attendant Visas. This visa is not applied for surrogacy.
Documents required for Medical Visa
Passport Requirements

Indian medical visa application form
Photographs requirements
Proof letter of state residency
For applicants under age of 18 (a non-objection certificate signed by both the parents is required)
Medical Requirements (original medical certificate from recognized hospital or doctor in India with a detailed mentioning of the medical conditions of the patient)
Proof of required funds
Country of Origin
Eligibility for Medical Visa Application to India
It is imperative for the people to be genuinely doing immigration for the objective of getting treatment. Following criteria are essential to be fulfilled due to mentioned reasons-
Medical consultation of the applicant from the healthcare professionals of his/her native country is vital before application for the medical visa.
It should be clear that the applicant has already made the initial medical guidance in his/her own country and they only the patient is recommended to pursue specialist treatment in some other part of the globe.
The applicant should demonstrate that he/she is seeking medical attention only in a recognised institution which specialises in the treatment of the condition.
High priority is given to 'M' visa applications in India for those associated with several medical conditions. Some severe ailments are under primary consideration for example neurosurgery, heart problems, ophthalmic disorders and organ transplants.
Registration Procedure for Medical Visa
It is mandatory for foreign nationals with 'M' visa that they should register themselves with the concerned FRROs / FROs within 14 days after they arrive in India.
Indian Medical Visa Requirements
People travelling from the below-mentioned countries should have Yellow Fever vaccination certificate as per Govt. of India directives. All passengers arriving in India w. e. f 14th February 2014 from Kenya, Ethiopia, Afghanistan, Israel, Pakistan, Nigeria and Somalia must carry Oral Polio Vaccination (OPV) Certificate taken six weeks before entry. This certificate is obligatory for both Adults and Children.
Tourists from mentioned countries should possess a valid record of vaccination for polio.

It is important that the patient should carry a certification – IHR 2005 International Certificate of Vaccination or Prophylaxis from a hospital or the centre administrating OPV by the Government of the patient's respective country.
Indian Missions and Posts check every medical document meticulously to ensure the credibility of the visa request.

One can avail a Medical Visa to India only for healthcare organization which are reputed and recognised. Although a medical visa to India is granted for many procedures, there are the prime ones including radiotherapy, Neuro-Surgery, heart treatments, renal disorders, plastic surgery, organ transplants, gene therapy, plastic surgery, ophthalmic disorders, congenital disorders, and more.
Indian e-visa for Medical Trips
Indian medical e-visa is provided for non-Indian resident who wants to make the trip to India to avail medical facilities.
Eligibility
Eligibility is limited to short-term medical trips; the extension could be granted on valid medical grounds only which permits the stay of the patient in India for critical medical attendance. It is important for the document to be duly certified by a government hospital or government recognized private hospital.
The approved nationalities for e-medical visa
The Indian e-medical visa is available for citizens of 161 countries around the world.
The list of the countries is as follows-
| | | | | | | | |
| --- | --- | --- | --- | --- | --- | --- | --- |
| Albania | Montenegro | Belize | Cambodia | Comoros | East Timor | Gabon | Guinea |
| Andorra | Montserrat | Bolivia | Cameroon | Cook Islands | Ecuador | Gambia | Guyana |
| Angola | Australia | Bosnia and Herzegovina | Canada | Costa Rica | El Salvador | Georgia | Haiti |
| Anguilla | Austria | Botswana | Cape Verde | Côte D'ivoire | Eritrea | Germany | Honduras |
| Antigua and Barbuda | Azerbaijan | Brazil | Cayman Islands | Croatia | Estonia | Ghana | Hong Kong |
| Argentina | Bahamas | Brunei | Chile | Cyprus | Fiji | Greece | Hungary |
| Armenia | Barbados | Bulgaria | China | Czech Republic | Finland | Grenada | Iceland |
| Aruba | Belgium | Burundi | Colombia | Czech Republic | France | Guatemala | Indonesia |
| Laos | Malta | Mexico | Mozambique | Netherlands | New Zealand | Nicaragua | Ireland |
| Latvia | Mali | Micronesia | Niger | Papua New Guinea | Romania | Saint Kitts and Nevis | Israel |
| Lesotho | Malaysia | Moldova | Niue | Paraguay | Russia | Senegal | Italy |
| Liberia | Malawi | Monaco | Norway | Peru | Rwanda | Serbia | Jamaica |
| Liechtenstein | Madagascar | Mongolia | Oman | Philippines | Saint Lucia | Seychelles | Japan |
| Lithuania | Macedonia | Myanmar | Palau | Poland | Saint Vincent and the Grenadines | Sierra Leone | Jordan |
| Luxembourg | Macao | Namibia | Palestinian Territory | Portugal | Samoa | Singapore | Kenya |
| Mauritius | Marshall Islands | Nauru | Panama | Romania | San Marino | Slovakia | Kiribati |
| Slovenia | Solomon Islands | South Africa | South Korea | Spain | Sri Lanka | Suriname | Swaziland |
| Sweden | Switzerland | Taiwan | Tajikistan | Tanzania | Thailand | Tonga | Trinidad and Tobago |
| Turks and Caicos Islands | Tuvalu | Ukraine | United Arab Emirates | United Kingdom | United States | Uzbekistan | Ukraine |
| United Arab Emirates | United Kingdom | United States | Uruguay | Uzbekistan | Vanuatu | Vatican | Venezuela |
| Vietnam | Zambia | Zimbabwe | | | | | |
Expiry of the E- medical visa
Applicants from the eligible countries can apply for the visa in advance that is in the approximate window of 120 days. The validity of the e-medical visa is 60 days from the date of arrival to India. Triple entry is allowed for Indian Medical Visa. Triple entry is acceptable for Indian Medical ETA. Indian e-Visa for Medical trips can be available for the maximum of 2 times a year. Indian e-Medical Visa is non-extendable, non-convertible and not valid for visiting protected/Restricted Areas.
Some notifications to be taken into consideration
After receiving the Indian e-Visa by email, you can travel to India immediately.
However, after that, you must print it out and present that to get the stamp on your passport at the Immigration Counter in India.
Fee for e-medical visa
The categories are
Service fee
Government fee
The service fee is charged to help the candidate to avail the medical Visa at the earliest and government fee is charged in accordance with the policy of the government of India.
Attainment of medical visa is like getting a green signal to avail medical facilities. Always make sure to sincerely follow all the rules and regulations associated with it to negate the chances of trouble in your medical journey. In case of any query consult Medmonks, a medical travel platform that will make the process of obtaining medical visa simpler and less time consuming.
Check Fees: Click Here
Important Links:
HELP DESK INFORMATION

Call or WhatsApp: +91-7683088559
Email ID: medmonks@gmail.com
"Note: The information provided in this blog is subject to change without any prior notification, due to the changes in the Visa policies in India that are governed by the Government of India. Patients are requested to contact Medmonks' team regarding these policies and get an update on any changes. "
Leave a Comment