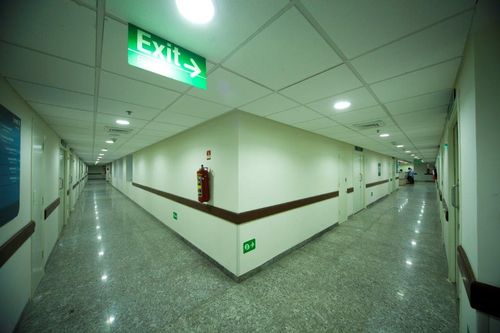 Eastern Metropolitan Bypass Road, Anandapur ,Kolkata, India 700107
Fortis Hospital in Anandapur, Kolkata is designed with world-class super speciality healthcare facilities.
It comprises of 10 stories which facilitate 400 general bed, 70+ ICU beds that covers an area of 3 lakh square feet.
The hospital also has 28 units dedicated to kidney dialysis in the nephrology department.
The hospital is known for providing specialized care for urology, neurosciences, cardiology, nephrology, digestive care, orthopedics and critical care.
Among other amenities, this Fortis Hospital also has a 24*7 accident and emergency service including critical care ambulance service, trauma treatment, cardiac operation theatre, blood bank, preventive health check, critical and emergency care, diagnostic & catheterization laboratory, physiotherapy & rehabilitation, laboratory and microbiological services, 24x7 pharmacy, endoscopy unit, stress management, and emergency room.

Cosmetic & Plastic Surgery
Ear, Nose and Throat (ENT)
Physiotherapy & Rehabilitation