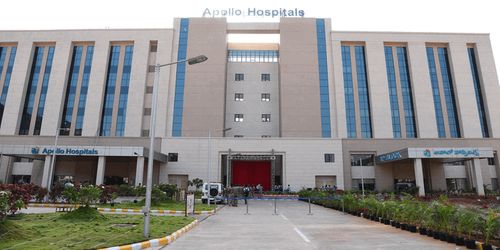 No. 21, Greams Lane ,Chennai, India 600006
Apollo Hospital, Greams Road in Chennai is the first hospital in south India to receive JCI (Joint Commission International) accreditation subsequently 4 times.
The week magazine awarded them the Best Private Sector Hospital in India several times in a voting survey.
It is equipped with all the latest technology and the best medical staff of the country.
The hospital also consists of the Da Vinci Robotic System and Novo Technique which is used in Joint Replacement surgery.
More than 50,000 heart surgeries have been performed at this hospital.
Apollo Hospital is also the first hospital in India to set-up Proton Therapy.
Cosmetic & Plastic Surgery
Ear, Nose and Throat (ENT)
Physiotherapy & Rehabilitation
High Dose Rate Brachytherapy
Da Vinci Robotics Surgery System
Hospital Videos & Testimonials
Hospital News

Patient Testimonials
Apollo Hospitals helps patients during Chennai Floods
Story of a dialysis patient at Apollo Hospitals Chennai
Patient from Tanzania sharing his experience